Founded in 1201 as a Cistercian monastery, Dunkeswell Abbey was in use for over 300 years until it was forced to close in 1539 following the Dissolution of the Monasteries during the reign of Henry VIII.
Foundation
The abbey was founded in 1201 by William Brewer, and influential figure in the Plantagenet court, following his granting of all his lands in Dunkeswell parish to the Cistercian Monks. It was colonised by monks from Forde Abbey in Dorset and dedicated to St Mary.
The Cistercians 
The Order of Cistercians are a Catholic religious order of monks and nuns that branched off from the Benedictines and follow the Rule of Saint Benedict. Known as White Monks, in reference to the colour of their white choir robe worn over their habits.
Dissolution
The abbey was dissolved in 1539 following the Act of Parliament in 1538 in which the largest and wealthiest religious houses were surrendered to Henry VIII.
Post Dissolution
At the end of the 18th century, the Dunkeswell estate came into the ownership of the Simcoe family. The sale indentures and lease inventories give some indication of the process of destruction and building of Holy Trinity Church on the site.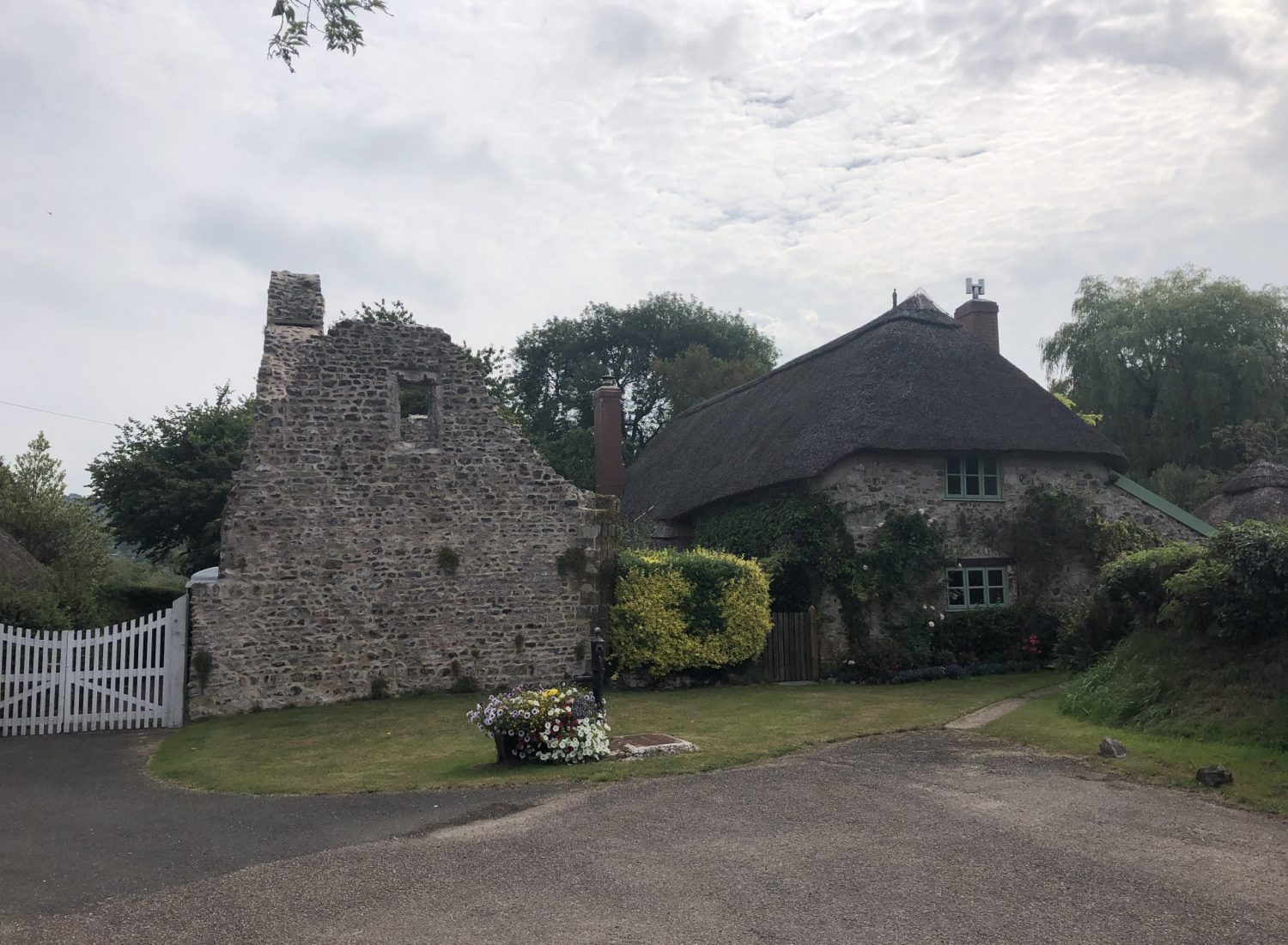 The Abbey Today
Following their disposal by the Crown, parts of the buildings were converted to habitable use and these are still in use today. The remainder are a scheduled monument for visitors to enjoy.
Published in 2020 by Phil Taylor with assistance from Keith Taylor, our fully updated history of Dunkeswell Abbey is available to purchase with all proceeds supporting the Dunkeswell Abbey Preservation Fund.